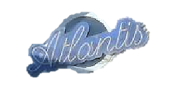 Hôtel Wood Inn Bordeaux-Mérignac Airport car park
The car park Hôtel Wood Inn aéroport Bordeaux Mérignac is a hotel car park open for booking. It includes a free shuttle offer at 15 minutes from the airport.
Car access
1 rue Euler - 33700 Mérignac
Parking available without booking
Go
100% secure payment
Ticket-free access
24/7 customer support
How to go to car park Hôtel Wood Inn Bordeaux-Mérignac Airport?
Access guide
How to access the car park?
Garez votre véhicule devant l'hôtel situé au 1 rue Euler, 33700 Mérignac Présentez-vous à la réception de l'hôtel afin que le personnel présent contrôle la validité de votre réservation Celui-ci vous remettra une carte contenant le code d'ouverture du portail de l'hôtel et vous indiquera l'emplacement ou vous devez stationner Retournez à votre véhicule, présentez-vous devant la barrière, ouvrez-là à l'aide du code transmis puis garez-vous sur l'emplacement indiqué par l'hôtel Vous pourrez ensuite sortir librement du parking de l'hôtel
How to retrieve your vehicle?
Vous pourrez librement accéder au parking afin de récupérer votre véhicule Présentez votre véhicule devant la barrière en sortie, composez le même code que celui utilisé en entrée
Where to park?
Placement libre
---
Available facilities
Access for people with reduced mobility
Toilet
Video protection