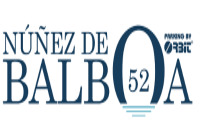 Nunez de Balboa 52 car park
The car park Nuñez de Balboa 52 is a public car park open for booking. It is located 4 minutes walk from the subway station Velázquez.
Car access
Calle de Núñez de Balboa, 52, 28001 Madrid
Parking available without booking
Go
100% secure payment
Ticket-free access
24/7 customer support
How to go to car park Nunez de Balboa 52?
Access guide
How to access the car park?
Go to the entrance of the car park located at 52 Calle de Núñez de Balboa, 28001 Madrid Once in front of the barrier, do not take the ticket and ring the intercom The car park staff will greet you and ask you the name used for the reservation They will then give you a contactless card that you can use to enter and exit freely throughout your reservation You can then park on any free space on level -1
How to retrieve your vehicle?
Go to the reception desk to return your contactless card and notify the car park staff of your departure You can then collect your vehicle and leave the car park
Where to park?
Any available space
---
Available facilities
Surveillance cameras